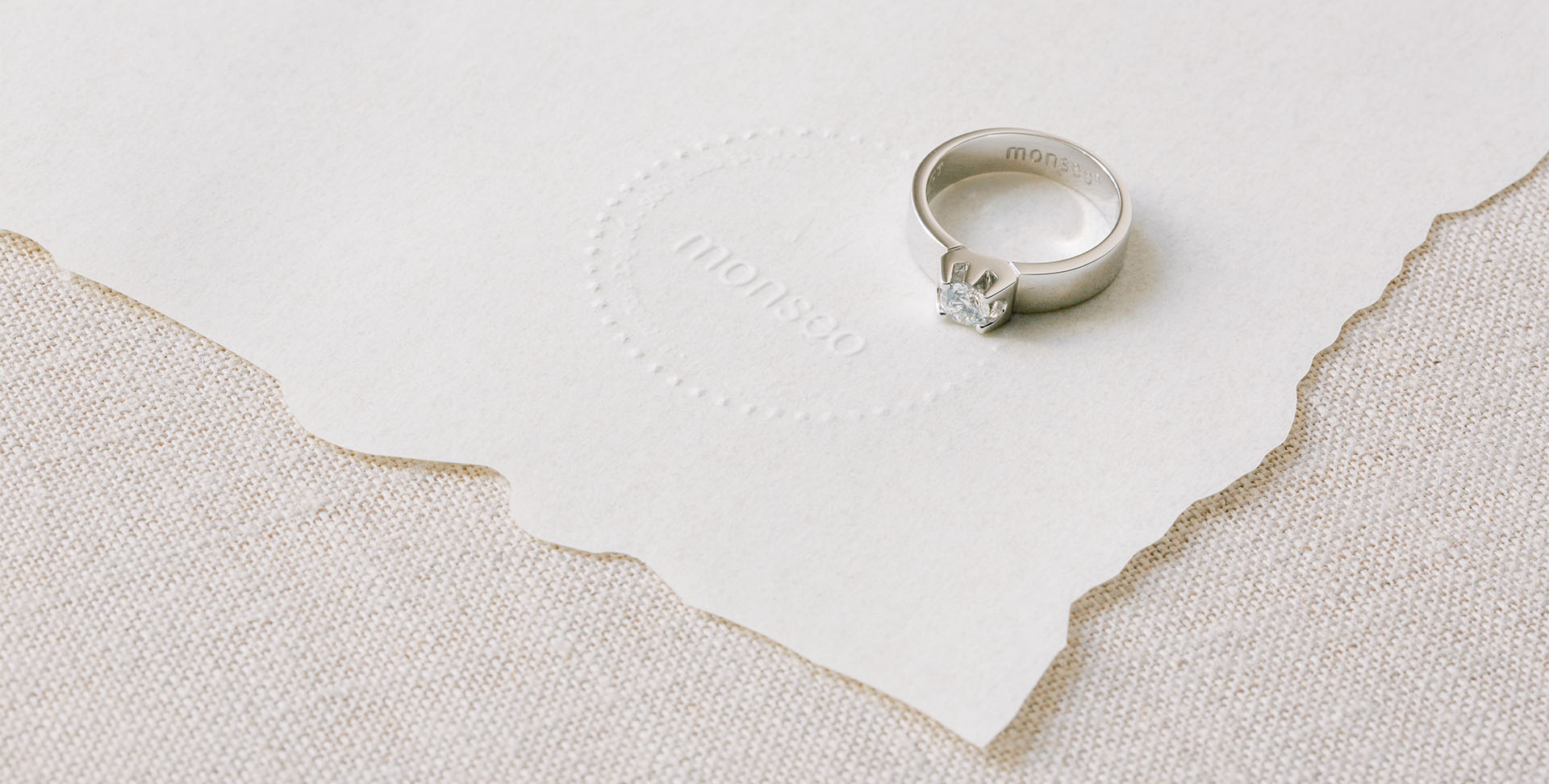 HALLMARKING
Monseo jewelry is produced according to the highest quality standards, in compliance with Portuguese and European laws applicable to the production of precious metal artifacts.
In accordance with the applicable legal requirements, we inform you that:

Rui Vieira Joalheiros, S.A., with headquarters at Rua Dr. Alves da Veiga, 73/75, 4000-073 Porto - Portugal, registered in the Porto Commercial Registry Office under the single registration and tax number 504 603 477, owner of the Monseo brand, is licensed by the Contrastaria do Porto da Imprensa Nacional - Casa da Moeda, S.A. (INCM) to operate the activity of retail commerce by post or via internet, with license number T3330.
Because most of Monseo's products contain precious metals, they are hallmarked. This mark is not applied only to smaller products, with a total weight of 0.5 grams or less for gold or platinum products, or 2 grams for silver articles.
The hallmark is made by the Contrastaria Portuguesa da Imprensa Nacional - Casa da Moeda, the public entity responsible, which guarantees that the products have the legal alloy of precious metal. You can consult the symbols of the Portuguese hallmarks for each precious metal and for each legal alloy at: https://www.contrastaria.pt/marcas-de-portugal/

The Contrastarias also have verification services that you can use if you have doubts about the authenticity of the hallmarks. For more information consult the website https://www.contrastaria.pt/

To find out the daily quotation of precious metals, consult the website of the Portuguese Jewelry and Watchmaking Association at http://www.aorp.pt/quotesor the Bank of Portugal's website at https://www.bportugal.pt/taxas-cambio.

Monseo jewelry sold in the online store can be physically viewed and inspected by the competent authorities at the following locations:
At the headquarters of Rui Vieira Joalheiros, S.A., at Rua Dr. Alves da Veiga, 73/75, 4000-073 Porto.
At Boutique Monseo, at Rua do Ouro, 120 Porto, Portugal